Pulled Corned Beef
on a Potato Roll
with Slaw
History of Corned Beef | Recipes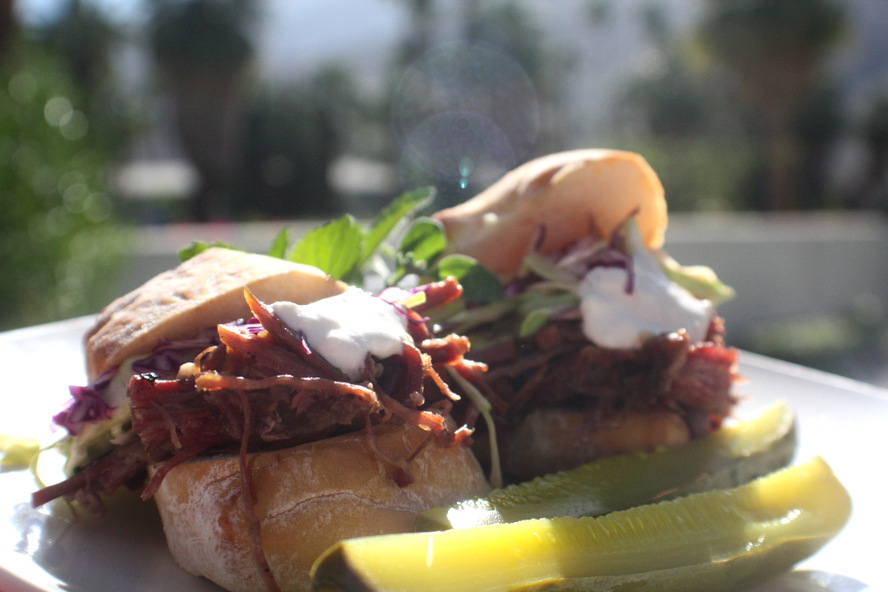 This will make about 2 lbs of cooked shreddable corned beef Ingredients,
enough for 10 -15 roll size sandwiches.
4 lbs point cut corned beef
4 qts water
1 cup pickling spice
1 large onion
8 cloves garlic
Potato Rolls (or buns)
cole slaw
creamed horseradish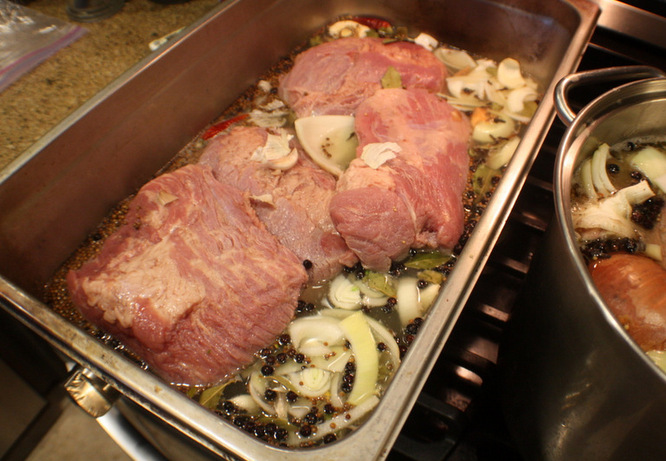 1.Trim any unwanted fat off the corned beef, and Bring all the spices, onion and garlic, and corned beef in
a pan or pot and bring to a simmer.

2. Simmer covered for 2- 3 hours. The temperature should be around 200 degrees.It will easily slip off a fork when lifting it.
The meat will shred easily. Using 2 forks to pull it works well.
Place a desired amount onto a potato roll.

Top with cole slaw and creamed horseradish sauce.