1. Cut the Pork Roast into 1 inch thick slices.
Slice and mash the onions a bit to release their wonderful flavor

Assemble all the ingredients for the marinade
if you desire some garlic go ahead and smash some and add to the onions.
Mix the all the marinade and spice ingredients together in a bowl.
Here I have used half of the onions on the bottom of the glass
dish and then place the steaks on top. I then pushed the steaks into the onions. so it makes good contact.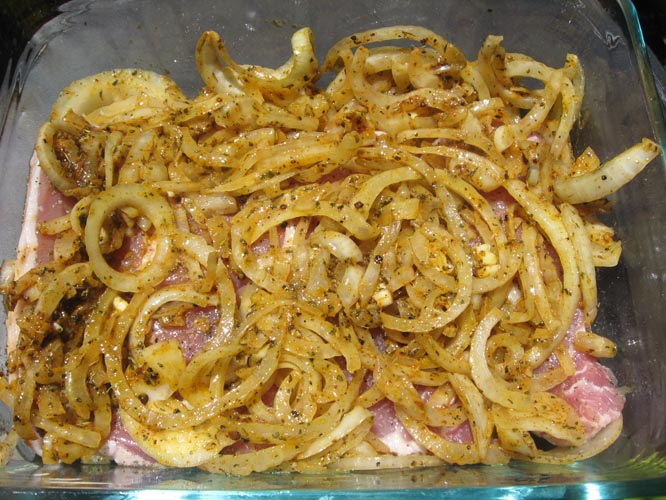 Now put the other onions on top and push them into the meat.
Cover and refrigerate for at least 24 hours.
Here is a Schwenker cooking the pork steaks.
You can use a standard BBQ grill and use soaked wood chips.
The result is not quite the same but still wonderful.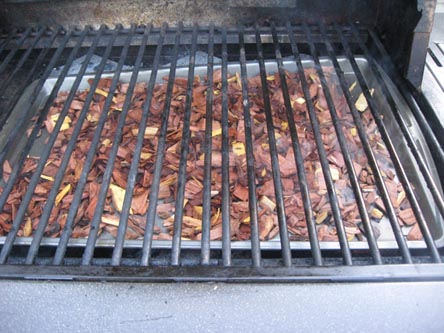 Here is how I use wood chips on a propane BBQ.
I put the soaked wood chips on an old cookie sheet, and place right underneath the grates.
It will quickly start to smoke. The temperature here is significantly lower
due to the cookie sheet and wood. So I will cover the BBQ and let it smoke for about 10 to 15 minutes.
The onions will saute nicely on the foil and pick up some of the smoke flavor.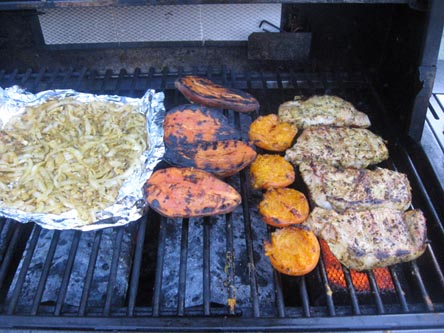 After I get a good smoke I remove the sheet pan and sear the steaks.
The on high. The onions are cooking nicely.
When using pork loin steaks remember they dry out easy and get tough.
They can be a bit pink and be fine. They do not have to be well done anymore, according to the USDA.
If your steaks are very thick, baste the meat with dark beer from time to time to keep the meat moist. .
Here it is served with radish salad that is very traditional
Here is the finished plate, I put the pork steak on a french roll, and top with onions.
Some folks like German mustard or mayonnaise.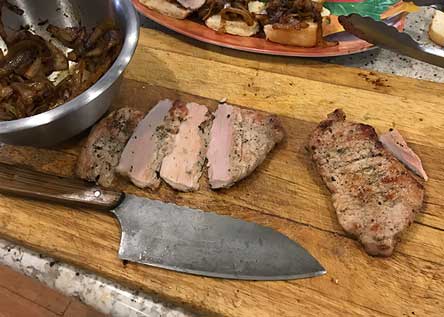 I like to slice the schwenkbraten, it is easier to eat this way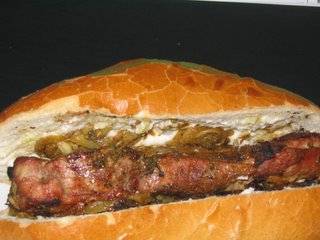 Another recipe for Schwenkbraten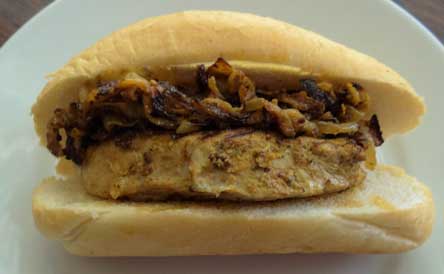 Pork Schwenkebraten
The Memorable Kitchen

Sides to serve with Schwenkbraten
Just plain sliced radish, cucumbers and red pepper is nice