Do you have German-American Heritage?
I have found it meaningful to touch base with the world that my ancestors lived in.
Do you have any relatives that came over from Germany to Ellis Island?
Ellis Island web site
Here is a site that you can enter the name and it will tell you all kinds of information about their trip overYou can see the ship they came over on, including the following;
Passenger record


The date they came over, the city they are from , Their city of departure, age and other facts.
Ship Manifest
The actual document, hand written with the names of the passengers, their country of origin, their skills , marital status, and the city of their destination.
Picture of the Ship They came over on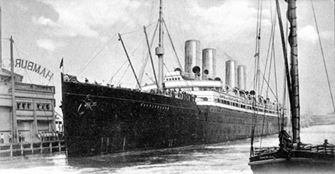 See the actual ship that your relatives arrived in Ellis Island on.
These are great interactive sites with all kinds of German -American heritage on them.

information on
German American Heritage
Here is a site complete with online books about the first German settlers into America and what their past was like.
Here Is a map of Germany
A famous German-American
Fredrich Von Steuben
Links and Books
German Geneology, Names and Culture
Do you have a German name.
Explore here in the list of German names and their meanings.
German-American Names 2nd Edition
German-English Genealogical Dictionary
Want to receive our recipe newsletter

German Goodies!