Stuffed Bell Peppers with
Cauliflower Rice
Printer Friendly

Pre heat oven to 350 degrees if doing the oven method.
Ingredients:
1 lb ground turkey
2 cups cauliflower rice
1 carrot finely chopped (or 6-8 baby carrots)
1 stalk of celery
1 egg
2 teaspoons Agar Agar powder
1 medium onion chopped fine and carmalized
1/2 teaspoon Salt
1 /2 teaspoon Pepper
1 teaspoon dried Italian Seasoning, basil or oregano works well also

Optional Ingredients:
1 tablespoon grated parmesan
2 Tablespoons tomato catsup
Sauce:
1 jar of Marinara sauce, about 2 cups or 16 oz.
You can omit the sauce if you want.

Topping:
4 oz. Cheddar Cheese grated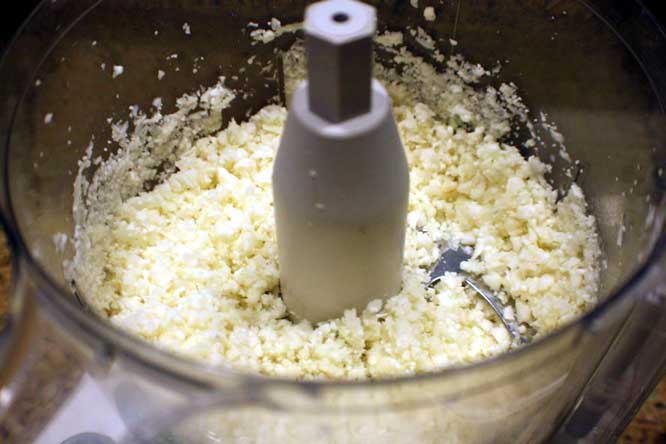 To make the cauliflower rice grate the cauliflower on a medium hole of a grater or chop on the pulse button of a food processor about half a cauliflower head. Do process it too much or it will turn to powder.
Put the carrots and celery in the food processor and pulse till finely chopped.

Saute the onions in a bit of olive or vegetable oil till they are caramelized. You can skip this step but
the caramelization gives another level of flavor.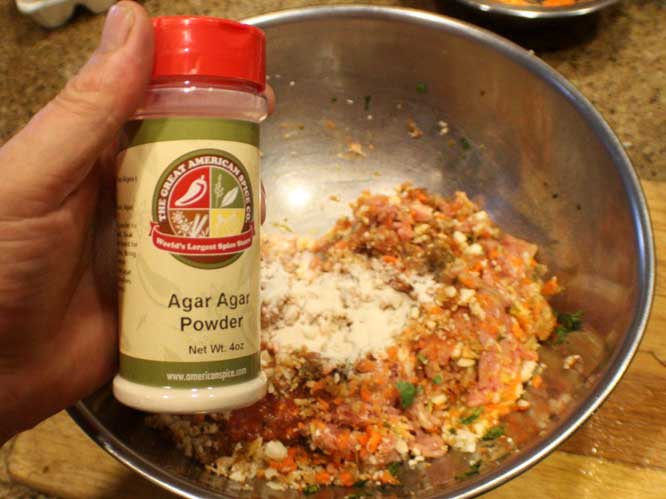 Add the Agar Agar powder, then the salt , pepper and herbs.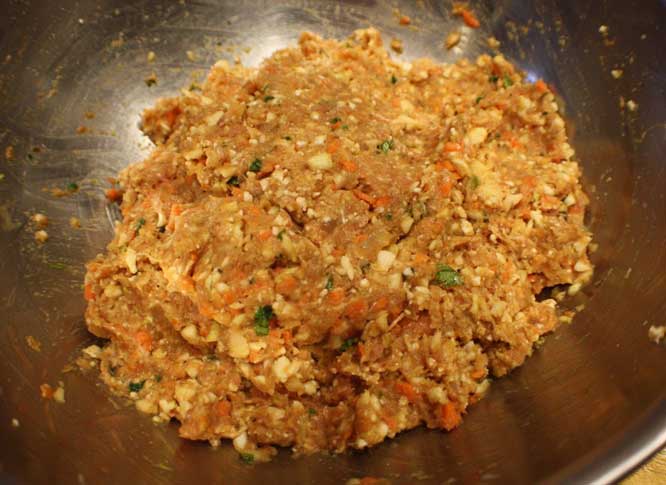 Mix all together and you should feel it hold together. The Agar Agar powder helps this.


Slice the top off and Clean out the seeds from 6 bell peppers and fill each pepper. Save the tops. If the pepper doesn't sit upright cut off the rounded portions. Fill the peppers with the meat filling then place the lid of the bell pepper on top.
To cook:
Set the filled peppers in an oven proof dish or metal pan.

Add the marinara sauce.
Cover and bake at 350 degrees for 35-45 minutes until the center of the pepper reaches 180 degrees.

If you don't want sauce then just add a few cups of water to help keep the peppers moist and not burn.

To Microwave:
Set the for 22 minutes at 50% power.
Temperature should reach 180 degrees
cook longer if necessary.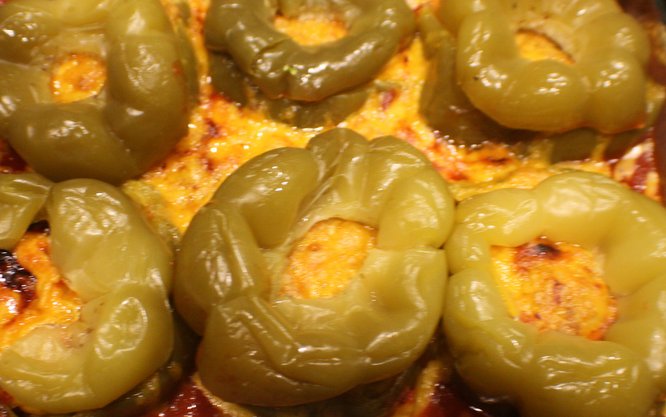 I finished these with some grated cheddar cheese then broiled for a few minutes till the
cheese was slightly melted and brown.