The History of
Nachos
I found this a very enjoyable search. Many times it is very ambiguous as to the origin of a dish. This one can be pretty much nailed down.
Adriana P. Orr was a U.S. library researcher for the Oxford English Dictionary was asked to verify what the origin and etymology of the word "nacho" was. She had access to the best data available but found that the only definition of the word down through history was "flat-nosed". She was not satisfied that it had anything to do with a plate of spicy crisp tortillas with melted cheese. The search went on and on ...she was befuddeled.
By chance a Spanish girl overheard her discussion of the issue and told Adriana that Nacho is short for someone named Ignacio where she grew up in Mexico. The search led her to the town, Piedras Negras (a small Mexican town just across the border from Eagle Pass, Texas) Where Ignacio Anaya, chef at the old Victory Club, is recorded to have served this dish in 1943 to a dozen ladies on a shopping trip from Eagle Pass who came to the restaurant after it had closed. This was a simple dish that Ignacio had the ingredients for so he served it and called it simply, Nachos Especiales.
| | |
| --- | --- |
| | This reference and recipe came from a local church cookbook in 1956 , The Church of the Redeemer, Eagle Pass, Texas, 1954 edition of St Anne's Cookbook which confirms the existence of Ignacio 'Nacho' Anaya, designates the Victory Club as the place in which he invented his 'nacho specials', and provides his own original recipe. |
This quote that is also something interesting Adriana found in her research,
A Taste of Texas , edited by Jane Trahey in 1949 with a perfect nachos quote on page 27:.........'Pedro left. Sometime later he returned carrying a large dish of Nachos Especiales . 'These Nachos ,' said Pedro, 'will help El Capitan - he will soon forget his troubles for nachos make one romantic.''
The above reference came from,
http://oed.com/newsletters/1999-07/nachos.html
Another item of interest is,
Carmen Rocha

Carmen Rocha, a waitress at El Cholo Mexican restaurant in Los Angeles
in the late 1950's.
She is credited for making Nachos popular. Jack Nicholson remembers
her as a friendly outgoing lady that loved to make this special snack
for special guests that was not even on the menu.
It spread like wildfire and she is credited for the fire.
I find it interesting that one person could affect the snack world
this much.

She died recently October 17, 2008

The Original El Cholo Restaurant , 1121 S Western Ave. Los Angeles, CA
The recipe for the original nachos is very simple.
Cut a stack of corn tortillas into 4 wedges,
Fry them in about an inch of vegetable oil till crisp.
Place on a baking sheet and top liberally with
longhorn cheddar cheese, and
and jalapeno pepper slices.
Bake at 400 degrees till melted and bubbling.
Serve with salsa and sour cream if desired.
Nacho's are popular to serve on Cinco de Mayo,
Which is more of a U.S. holiday.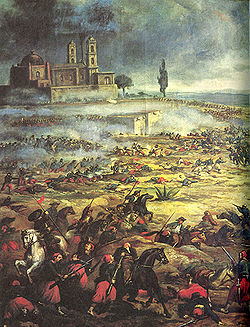 Cinco de Mayo is about the battle of Puebla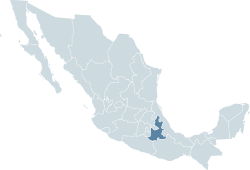 Puebla, Mexico is located around this part of Mexico near Veracruz.